Chinese Yuan Per Sdr During Covid-19
Keywords:
Yuan Per SDR, Internationalization of Yuan, Multiple Regression, CUSUM of Squares, Correlation Matrix, Seasonal Variation
Abstract
In this paper, author seeks to explore the dominant determinants that would influence the behaviour of Yuan per SDR especially during the period of Covid-19 from 2020m1 to 2021m7 since Yuan enters into the SDR basket from October 2016.Author selected three dimensions such as dominant macro variables, exchange rates and important capital market indicators. The paper found that Yuan/US$ had great influence on Yuan per SDR rate, export, import and foreign exchange reserves which affected Yuan per SDR rate and market capitalization, number of listed companies, Shanghai Composite Index and interbank lending trading volume have significant impact on the Yuan per SDR during the specified period. The paper focus on the policies of capital account convertibility, exchange rate stability, more participation in interbank lending, balance the onshore and offshore RMB market, and strengthening capital market of China.
Downloads
Download data is not yet available.
References
Amstad, Marlene., & He, Zhiguo. (2019, February). Chinese Bond Market and Interbank Market. NBER Working Paper No-25549(pp 105-148). http://www.nber.org/papers/w25549
Balasubramaniam, V., Patnaik, I., & Shah, A. (2011). Who cares about the Chinese Yuan?. National Institute of Public Finance and Policy.
Bank of China (2021). The Renminbi's inclusion in the SDR adds impetus to its internationalisation (5th August). https://www.centralbanking.com/central-banks/currency/7863626/the-renminbis-inclusion-in-the-sdr-adds-impetus-to-its-internationalisation
Bank of International Settlements (2021). BIS. https://www.bis.org/
Bhowmik, D. (2016a). Indo-China Trade, Yuan in SDR basket and the world economy. Political Economy Journal of India,25(1& 2),1-17. http://debeshbhowmik.weebly.com/my-publication.html
Bhowmik, D. (2016b). Chinese Yuan enters into the basket of Special Drawing Rights. Dynamic Evolution of Management Paradigm,336-349.
Chen, T. (2021). China's Sovereign Bonds: The Alternate Safe Haven (28th June). Frenklin Templeton. https://www.franklintempleton.com/investor/article?contentPath=html/ftthinks/common/fixed-income/chinas-sovereign-bonds-the-alternate-safe-haven.html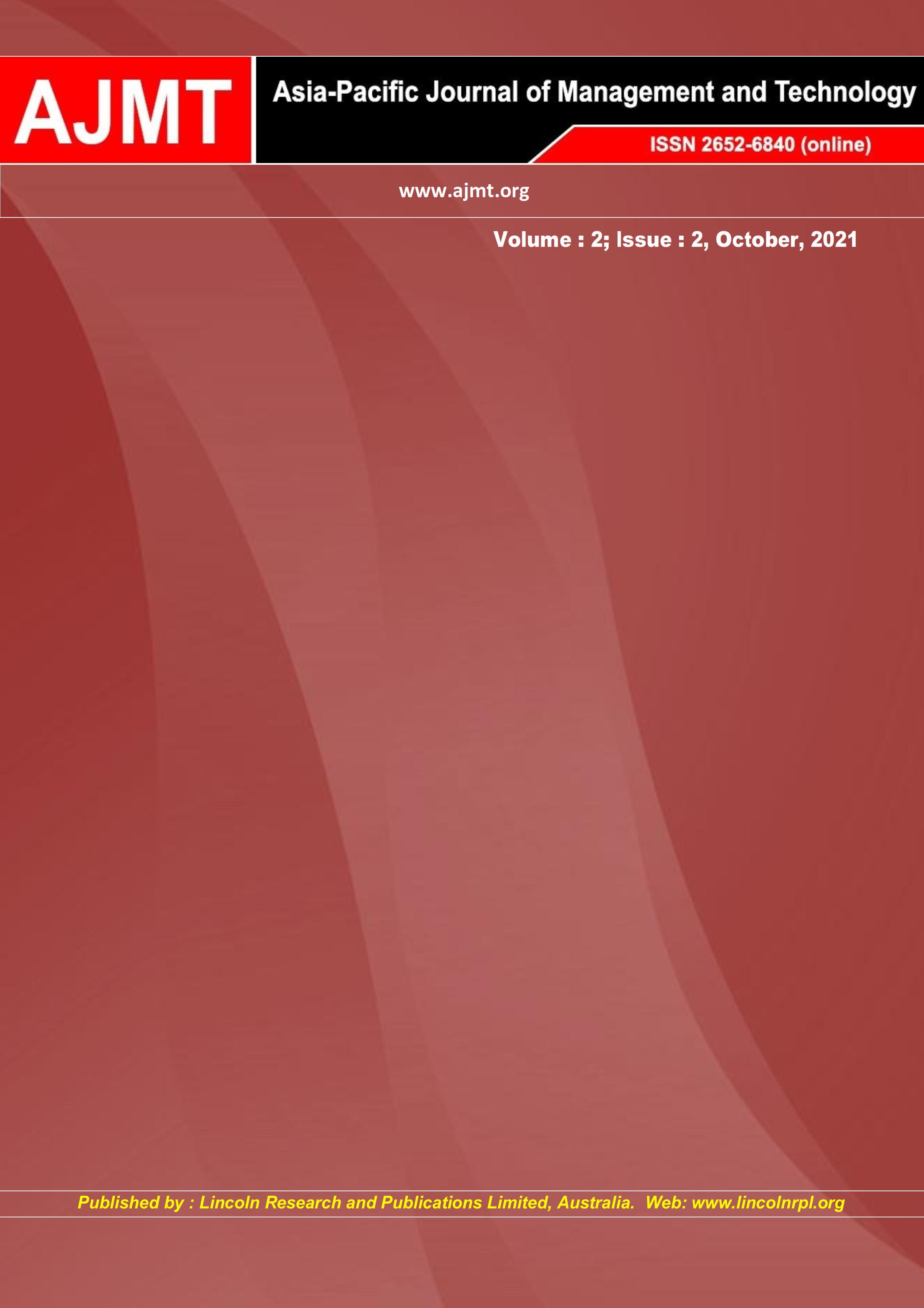 How to Cite
Debesh Bhowmik. (2021). Chinese Yuan Per Sdr During Covid-19. Asia-Pacific Journal of Management and Technology (AJMT), 2(2), 1-10. https://doi.org/10.46977/apjmt.2021v02i02.001
Copyright (c) 2021 Asia-Pacific Journal of Management and Technology (AJMT)
This work is licensed under a Creative Commons Attribution-NonCommercial 4.0 International License.